The New 2018 Honda Accord Hybrid Has Arrived
April 09 2018, Cornwall Honda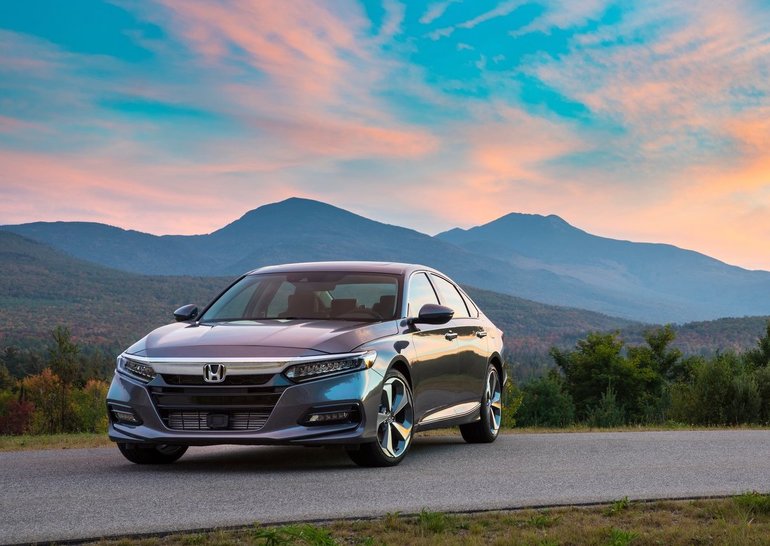 The 2018 Honda Accord Hybrid landed in Canada last month and is already turning heads. The new Honda Accord's hybrid engine is available starting at $33,090 at Cornwall Honda, while the fully equipped Touring starts at $39,790.
Featuring the same improvements as the traditional Accord engine, which has recently been named AJAC's Canadian Car of the Year, the new Honda Accord Hybrid offers its owners an impressive fuel economy as a bonus.
Honda Accord Hybrid 2018: The Most Fuel-Efficient Midsize Sedan on the Market
With the 2018 Honda Accord Hybrid, we get a spacious and luxurious midsize sedan that also offers a fuel economy rating worthy of a subcompact car. The average fuel consumption rating of the new 2018 Honda Accord Hybrid is 5.0 litres per 100 kilometres in the city and 5.1 litres per 100 kilometres on the highway. It's hard to ask for more from a car that also offers advanced safety technologies like auto braking and adaptive cruise control.
The 2018 Honda Accord Hybrid is powered by a 2.0-litre four-cylinder engine paired with an electric motor system developing 212 horsepower and 232 pound-feet of torque. This system does not need a traditional automatic gearbox to operate.
For a spacious, luxurious, comfortable, and safe car that's also incredibly fuel-efficient, check out the all-new 2018 Honda Accord Hybrid today at Cornwall Honda!